ACCUPLACER Elementary Algebra Tutors in West Hartford, CT
Results 1 - 10 of 10
Martin K.
Private ACCUPLACER Elementary Algebra tutor in Middletown, CT
University Tutor
5
Martin K.
Education
University of Connecticut - Bachelors, Mathematics Education , Wesleyan University - Masters, Mathematics , State of Connecticut -...
Experience
I like being busy . I especially love teaching, which is why I just can't leave it . Now I am looking forward to tutoring new students in math and helping them work through their issues with it . Most of my experience has been with middle school students, but I have some...
Marcus W.
Private ACCUPLACER Elementary Algebra tutor in Cheshire, CT
University Tutor
5
Marcus W.
Education
Duke University - Bachelors, Cultural Anthropology
Experience
I can assist students in middle school math, biology, chemistry, cell biology, organic chemistry, physics, test preparation, and more . My other interests include social entrepreneurship, international missions, track and field, and medicine. A Level, A Level Biology,...
PhD Tutor P.
Private ACCUPLACER Elementary Algebra tutor in Hartford, CT
University Tutor
5
PhD Tutor P.
Education
PhD Economics, Masters in Statistics, and BS in Financial Engineering <br /><br />Rate starts at $60/hr. <br /><br /> <b> Call or Text...
Experience
b> </a><br /> <br /> I am proficient in Stata, Gretl, SAS, Excel, Palisade, Solver, SPSS, R, Eviews,  Minitab, etc . < br /> <br />I have years of experience in the following services:<br /> <br /><b> Statistics Tutoring and Biostatistics Tutoring </b><br /> <br...
Education
I earned a PhD in Higher Education Administration from the University of Phoenix, 2016. GPA 3.90. I earned a Master of Science degree...
Experience
Prepare students for SAT and accuplacer . I will work with students at all levels: Elementary, middle, high school, adult education, college . African-American History, Public Speaking, Study Skills, Study Skills And Organization, Summer Tutoring, Vocabulary, World...
Education
University of Hartford, West Hartford CT Class of 2001 - M.Ed. Secondary Education, Math; Kappa Delta Pi International Honors...
Experience
My goal is to continue to help students while assisting my own children in academic excellence . I look forward to working with your student in the future. Vocabulary, Arithmetic, ACCUPLACER Elementary Algebra, ACCUPLACER College-Level Math, ACCUPLACER Arithmetic, 8th Grade...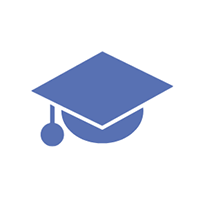 Yolanda
Private ACCUPLACER Elementary Algebra tutor in New Britain, CT
Education
I graduate at Central Connecticut State University, majoring in Mathematics/ BA, 3.10, 2009
Experience
During completing my bachelor degree at CCSU, I worked as mathematics tutor in the Learning Center . In that capacity, I was assisting students in all course levels, from arithmetic to calculus. 12th Grade math, SAT Mathematics, SAT Math, Pre-Calculus, Pre-Algebra, Math,...
Education
B.S. Mechanical Engineering, University of Connecticut (May 2012)
Experience
I am flexible for the most part and will do whatever makes the pupil comfortable (time, location, etc). My availability is generally weekday nights and all day during the weekend . Please email me for additional information. IB Chemistry SL, Inorganic Chemistry, IB Physics...
Education
B.A. in English, University of Connecticut, 2015 graduation.
Experience
Hello everyone, My name is Adam and I am passionate about teaching a variety of subjects to all kinds of learners . Over the past four years, I've helped hundreds of students achieve their academic goals . In 2015, I graduated from the University of Connecticut with an...
Education
MA, Yale University. BA, Columbia University, with academic honors. Through additional studies at Sacred Heart University and Central...
Experience
As a tutor, I can offer these qualifications and strengths: • Certified, experienced teacher • Well versed in teaching students with exceptionalities • Extensive record in test preparation (SAT, ACT, etc .) • Experienced in working with virtually all age groups, from...
Education
Master of Science (Mathematics) Fairfield University Fairfield, CT Aug '10 GPA: 3.70 Master of Science (Education) University...
Experience
Developing thematic lesson plans intergrading math with real-life problems and situations . Adjunct Professor (Mathematics) University of Bridgeport Bridgeport, CT Jan '08 – Present · Planned and taught graduate level integrated units on Methods and Materials in...